Stéphanie Chuat and Véronique Reymond have been chosen by showrunner Anna Winger (creator of UNORTHODOX) to direct her new Netflix series TRANSATLANTIC, set in Marseille in 1940, starring Gillian Jacobs, Cory Michael Smith, Corey Stoll, Gregory Montel among others. The seven-part series will close the 2023 edition of Series Mania and is set to premiere on Netflix on April 7, 2023. MORE about the shooting etc…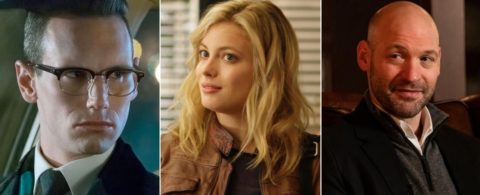 In a dramatic comedy tone, Transatlantic follows an international group as they do their very best to help refugees escape occupied France, including many on the Nazis' most-wanted list. As the group gets more and more involved in their mission, the threat of mortal danger gives way to unexpected collaborations and intense love affairs.
VARIETY: "Netflix reveals first images of Upcoming Limited Series"
VARIETY: "Community's" Gillian Jacobs and "Call My Agent" star Gregory Montel are set to appear in a new Netflix series from "Unorthodox" creator Anna Winger.
DEADLINE: Gotham alum Cory Michael Smith, Gillian Jacobs (Community) and Corey Stoll (Billions) are set as the leads of Netflix's Transatlantic, a limited series set during the 1940 refugee crisis in Marseille, France.
an amazing technical team on set…